10 Most Influential People In Alternative Media
19 Things the News Media is Strangely Silent About
ActivistPost.com - Highly recommended.
Alternative Science & History News
AlterNet.org - Highly recommended.
Aljazeera - Amazingly unbiased.
AmericanFreePress.net - Highly recommended.
American Patriot Friends Network (APFN) - Many interesting links.
Amped Status - Highly recommended.
Art Bell - The top late night radio show in the world - exposed.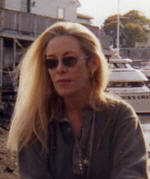 Barbara Hartwell - Christian whistle blower with interesting insight into other Illuminati researchers.
BBC - Why it's NOT an independent media source.
Before It's News - Highly recommended.
The Big World Gathering - Extensive links.
Black Listed News - Highly recommended.
Brasscheck TV - Incredible, graphic videos of many controversial subjects. Check out the index here.
Business Insider - Excellent source for business news.
The Byte Show - Listen to (ASK) David Sielaff's interview here.
Citizens for a Legitimate Government
Coast to Coast with George Noory
ConspiracyKing.com - Extensive articles, videos and books.
ConspiracyPlanet.com - Extensive resources.
Contending for Truth - Great site.
Coup Media - Revolutionary Human Media
Cryptogon.com - Conspiracy news.
Cryptome - Incredible resources on all subjects.
Dahr Jamail's MidEast Dispatches - Iraq news.
Danny Schechter News Dissector
David DeGraw - Excellent articles.
DEBKAfile - Mossad inspired and Illuminati endorsed.

Devvy Kidd's Archives 1
Dprogram.net - Highly recommended.
Educate-Yourself - Incredible collection of articles and links not found anywhere else.
EnglishRussia.com - Interesting pictures from Russia.
Freedom Force - A list of true patriots.
Freedom's Phoenix - Highly recommended.
Genesis Communications Network
Gerald Celente - Incredible track record, by Trends Research.
Global Research - Highly recommended.
Google News - Available in all languages.
Government Gone Wild -Excellent and informative videos.
Ground Zero - By Clyde Lewis.
Health Freedom Alliance - Latest news on all health issues.
If Americans Knew - Israel and Palestine statistics.
Information Liberation - Highly recommended.
InfoWars - Alex Jones. Good information, though he may be controlled. See Barbara Hartwell.
Institute for Historical Review
The International Forecaster - By Bob Chapman.
Janet Phelan - Investigative reporter on court abuse.
Jeff Rense - Highly recommended.
Jim Stone Freelance - insightful news.
John Connor - Illuminati news.
Johnpilger.com - Independent journalist.
Leading Edge - Extremely interesting.
Left Hook - By Dean Henderson. Excellent Illuminati commentary.
Lightworkersxm - Large selection of news.
Live Leak - Interesting videos.
Love for Life - Extensive articles on all subjects.
Market Skeptics - What really is going on with various markets.
MemoryHoleBlog.com - Latest conspiracy information.
Merovee - Leading edge Illuminati news.
MetaTech.org - Wide diversity of interesting subjects.
Mindfully.org - Large cross section of subjects.
My Favorite Mason - Illuminati news.
NewsWithViews.com - Highly recommended.
Network News: Seeing through Illuminati Eyes
New World Order Report - Highly recommended.
New World Order Research Organization
PakAlertPress.com - Good articles.
Patch.com - News from your hometown.
Peers - Sponsors other independent thinking websites.
Portland Independent Media Center
PrisonPlanet.com - Highly recommended.
Quantum Pranx - Wide selection of topicis.
RealEconTV - Financial news without the BS.
Reality 101 - Wide range of topics.
Reality Blog - CAFRs and many related subjects.
Red Ice Creations - Highly recommended.
Rense - Highly recommended.
Russian News and Information Agency
Russia Today (RT) - Illuminati controlled? (The Daily Bell).
SecretJustice.com - Judicial watchdog.
The Tap Blog - Subscribe to their blog site newsletter..
Ted.com - Incredible videos on new ideas, experiences and devices.
TheFluCase.com - Wide variety of subjects. Highly recommended.
Think About It - Many varied subjects.
TomFlocco.com - Scandals revealed.
Trends Research Institute - Incredible track record, by Gerald Celente.
Truth Seeker - Highly Recommended.
Tyranny Chronicles - Free newsletter.

U.S. Observer
Iraq war Veterans Must watch ! US Soldiers Waking UP !
Veterans Today - Highly recommended.
VigilantCitizen.com - Illuminati related symbols and news items. Highly recommended.
Waking Times - Good health information.
War is Crime - Highly recommended.
Whale - Many varied subjects.
What We Call the News - Freedom's Pheonix.
WorldTruth.TV - Excellent.