The "The Secret" That
Most Christians Don't Want
Is "The Secret" (movie) Anti-Christian?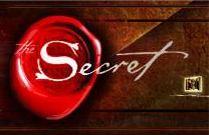 Not in this writers opinion. But one could certainly get that impression by doing a Google search for all of the published "Christian" responses to this very popular movie.
Why the 100% Christian outrage? Is it jealousy that the "Christian" world has, in all of it's existence, failed to produce a movie that is as effective, motivating and well produced as "The Secret"? Is it a collective insecurity in the Christian belief system?
Or is it just a lack of discernment and scriptural knowledge?
Utilizing the Bible as our ultimate source of beliefs, is there anything in the Bible that says that we should not have an abundant life, in every aspect of life? No. Does the Bible provide every last bit of information we need to exist in life and have an abundant life? No. Does God expect us to grow in grace and knowledge in every aspect of life? Yes. Do Christians as a whole do that? No. Yet, Christians don't hesitate to throw stones at those who do.
If the Bible is to be our instruction book and the ideas put forth in "The Secret" are so un-biblical, let's take a look at what these same Christians claim to be biblical truth. First, we have the ever popular "Trinity" doctrine. It's not mentioned in the Bible by name – nor in concept. Yet, most Christian churches buy right into it, thereby obscuring the understanding of their final destination. The same can also be said for the false, non-biblical doctrine of the "Immortality of the Soul" (aka, Heaven and Hell). It just isn't there.
My favorite Christian hypocrisy, however, is that of helping others (a directive from Jesus Himself – Matt 25:31-40). Ignored by 99% of all Christians, this obvious act of love is ironically promoted by Bob Proctor (one of the main speakers in "The Secret"). "By improving yourself, you are now in a position to help others", he says - and says it quite frequently in his own seminars. What a concept!
I could go on and on, but just check the listing of our Statement of Beliefs. Most "Christians" would probably attack these beliefs just as vehemently as they do the ideals espoused by authors of "The Secret". And our listed beliefs are right out of the Bible and are well documented!
Do our thoughts and feelings attract the good or bad in life, as promoted in the movie? You bet they do. How do I know that? Just look at the miracles performed daily utilizing EFT (Emotional Freedom Technique). The amazing success of this simple technique in curing emotional and physical problems is all the proof that anyone needs to see that there is a relationship between what we think and feel and our own physical and mental well being. "The Secret" is just an extension of that paradigm.
Dr. Ernest L. Martin, of ASK, in his article, The Secret of United States Economic Success, emphasizes the importance of a positive, mental attitude in the minds of people in regards to attracting financial prosperity.
In the final analysis, one has to ask, is the movie, "The Secret", of God – or the Devil? I see no evidence that anything in it or anyone associated with it is evil (though I may not necessarily agree with every last ideal promoted). A mature Christian should be grounded enough in their biblical knowledge and belief system so that when new information comes along, no matter what the source, no matter whether the proponents of it claim to be "Christian" or not, one simply has to follow the biblical directive – and "sift the chaff from the wheat". And that practice should be no secret!

Two Versions of The Secret
Please note that there are two versions of The Secret movie listed in our Self Improvement section. The first version featured the works of Abraham-Hicks. That portion of the movie was omitted in the final, extended version that most will either view online or purchase. The work of Abraham-Hicks is generally not accepted by Christians because of it's basis on channeling, a practice condemned in the Bible.