How Should Christians Be Living?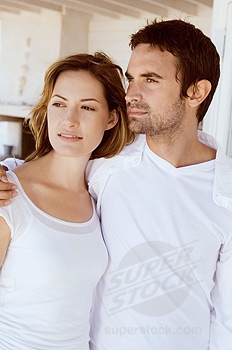 For those Christians who understand their ultimate destination, the question of what our daily lives should consist of is a subject we tend to downplay, ignore or live in denial about. Are we to immerse ourselves in endless Bible studies, online biblical forum discussions, church and/or group gatherings and activities? Are we to have a happy and successful life — or one of unnecessary conflict, by mentally projecting our Christian lives as such (and therefore attracting conflict or travail through the biblically documented Law of Attraction)? Just what should the daily lives of today's Christians consist of?
There is no other period in history where the flow of information has been so fast, easy and inexpensive. Yet, what I observe in most Christians is a total disregard for these wonderful gifts of knowledge on how to live happy, successful and healthy lives. While the Bible does give many important guidelines and advice on these topics, much more has been discovered over the last few decades. Most of it has been ignored by Christians as a whole because it is perceived to be non-Biblical.
It has been my observation that as a whole, Christians in this world are not any better off than most non-Christians. Not financially, not emotionally, not physically and not health-wise. Sometimes, not even spiritually. Yet, we expect the rest of the world to listen to our message?
Just how should our twenty-four hour period be broken up in a way that we can live a fulfilling life and also be a witness to the world? My suggestion for a daily routine, aside from our occupational work and time spent eating and sleeping, is as follows:
Preaching the kingdom of God and healing the sick. Many will argue this is not our responsibility or commission, as Jesus gave this commission specifically to the apostles. Here is what Dr. Martin has to say about that (http://askelm.com/prophecy/p140301.PDF , page 4, #6):
I am not saying we are commissioned like the Apostles. There is no commission in the Bible that Ernest Martin has to do anything. But I know who I am. Do you know who you are? You are the child of the living God. If the Holy Spirit of God is within you — and it is — look in the mirror and say, "I am a member of the Family of God." You do not need any commissions to do the job. Just do it! Take the message to every one you can. You do not need a commission. (Anyone given a commission to do something had better do it exactly!) You have no commission to do anything — except — to read the scriptures that God's message will be taken to the ends of the earth. If you do not do it, an angel could do it. If an angel does not do it, Christ says the very stones will cry out saying who He is (Luke 19:40).
My book, Essentials of New Testament Doctrine, explains in detail just who you are, why you are here, where you are going, and the responsibility that God the Father and Christ has given to you.
ELM
So how do we preach the gospel of the kingdom of God and heal the sick? We can do this one on one with those we meet in everyday life. Or, this can be easily accomplished through referring people to the ASK website and/or the KOG article on this website, either in person or online.
And healing? This can be easily accomplished by simply referring people to our extensive Health pages. People need to learn to take responsibility for their own health and NOT rely on doctors.
Prayer (not meditation) and scriptural study (but realizing that all the studying in the world is not a ticket into the kingdom of God.)
Physical workout and/or exercise of some type (actually, all you need is a good 30 minute walk and a 7 minute workout every other day.)
Spending quality time with one's family.
Daily scanning of various independent Internet news sources on matters of health, science, international and national news. All network and printed news is controlled by the Illuminati (aka, the Deep State) and is not even worth watching or reading. Fear and worry is the outcome of allowing yourself to be sucked into Satan's task masters as they indoctrinate the world on a daily basis. Read David Sielaff's excellent article on living our lives as fearless royalty. Read Dr. Martin's article on Just Who Are You?
Studying self-improvement courses, books, websites and videos.
Helping others, either individually or collectively, in response to Matthew 25.
Provide Christian leadership where appropriate. Not only do we need to practice the "Golden Rule", but also the "Diamond Rule".
Fellowshipping with others, Christian and non-Christian alike. This would include reaching out to friends, relatives and the world in general. Facebook is an excellent tool for accomplishing this task, as it provides an easy way to stay connected and to show people you care by "Liking" various posts that they make, by commenting on them, or by sharing appropriate posts that you might make yourself. There are also four ASK related pages on Facebook that need to be supported (by clicking on "Like".) For those not on Facebook, a Forum is available on this website for fellowship.
Enjoying the better things in life. This would include the arts, good books, movies, vacations, traveling, live entertainment, good music and dancing.
Performing the above tasks will give us all a more balanced, happy life and will make people take a second look at us — and more importantly, at our biblical message. It is a reflection of our attitude towards God, ourselves and our fellow man. The Bible says to let our light shine (Matthew 5:14-16) and iron sharpens iron (Proverbs 27:17). Let us allow God to work through us!
Please note that the above recommendations are based on my personal opinion and are not to be considered qualifications for the kingdom of God, for which we should all be striving for.