10/10/2023
20 He said, "Praise the name of God forever and ever, for he has all wisdom and power.
21 He controls the course of world events;
he removes kings and sets up other kings.
He gives wisdom to the wise and knowledge to the scholars.
22 He reveals deep and mysterious things
and knows what lies hidden in darkness,
though he is surrounded by light.
Subjects Most People Don't Know About
Everything that has happened since before the 2016 election was
expected to happen. Everything. And it's all under control right now.
Trump will be back when God decides it is time. Daniel 4:16-17
Click on image below to understand the plan.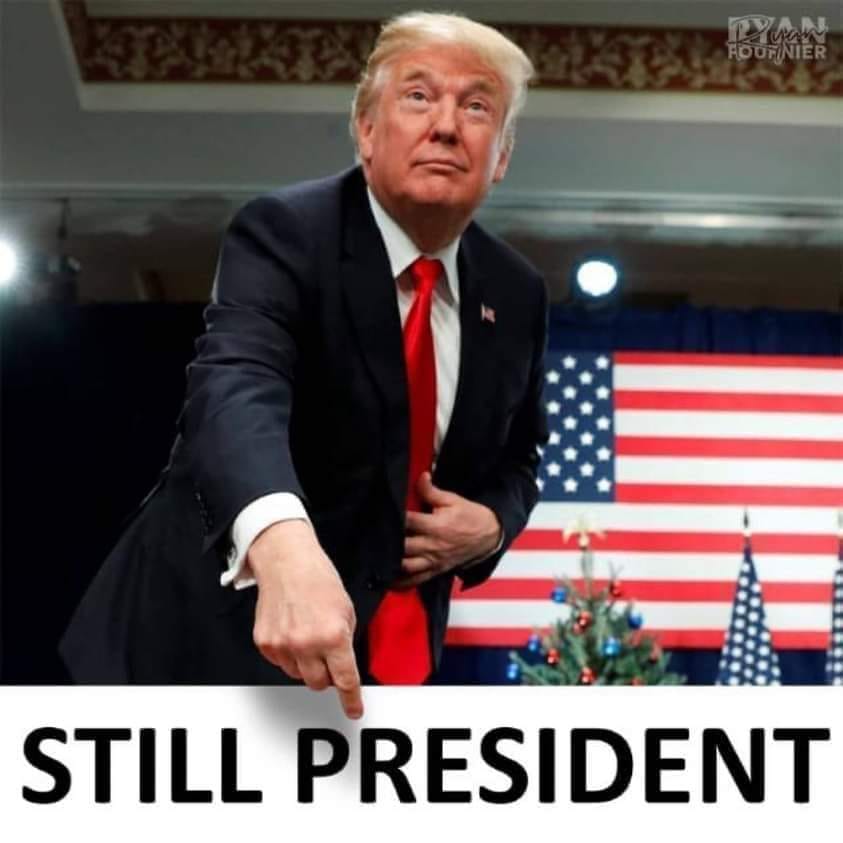 of the
Restored Republic for the United States of America
The previous corporate UNITED STATES of AMERICA is now bankrupt.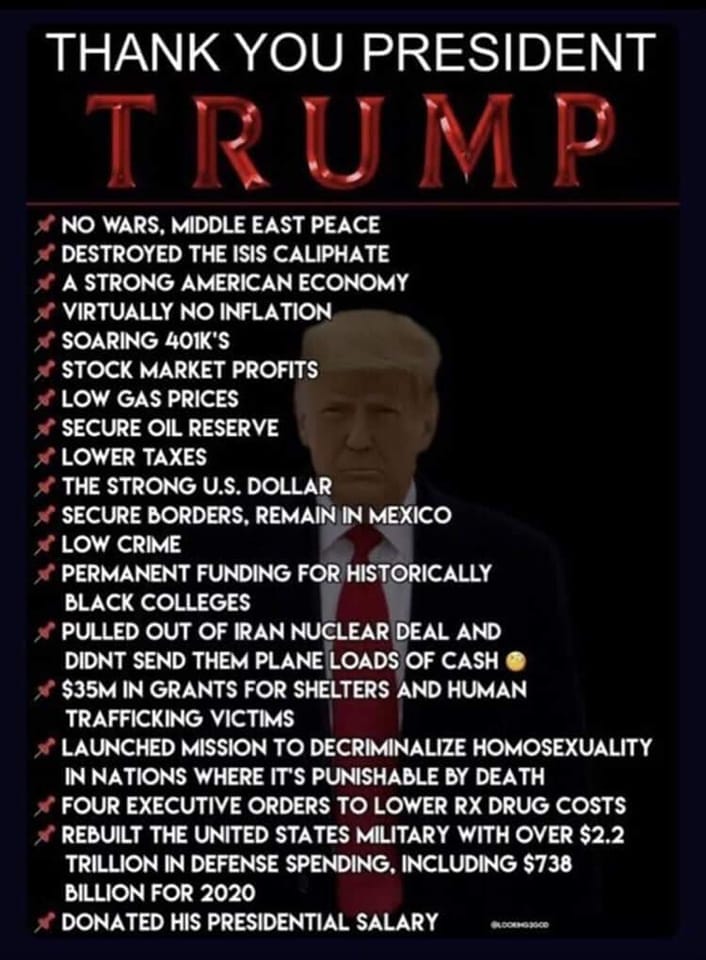 The GREATEST SHOW ON EARTH movie below explains everything.
IT'S ALL A MOVIE BY EZRA A. COHEN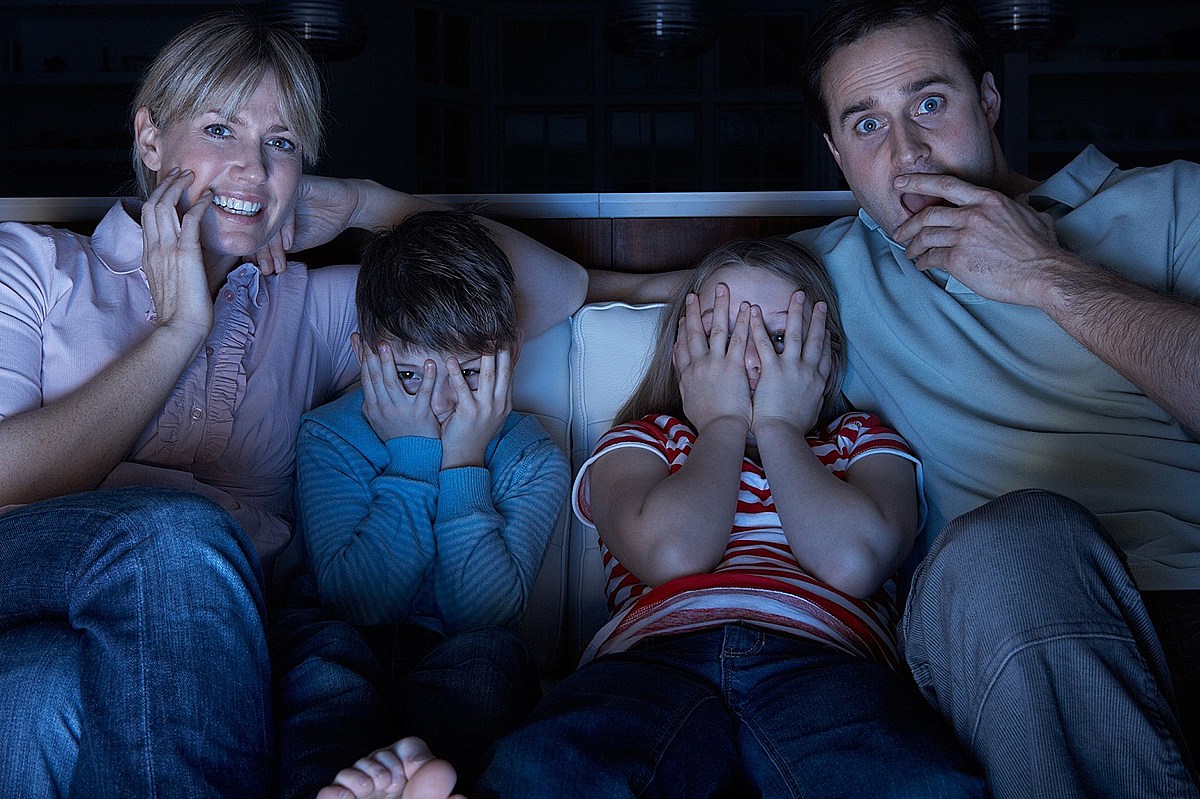 Watch these Trump CPAC and important news videos below by clicking on the images.
Watch ABOVE MAJESTIC above.

Watch

Derek Johnson.

Then l

ook for his latest video and his articles here and here.

Watch this video. And watch The Fall of the Cabal.

Latest clone/stand-in doubles list of traitors. And here and here and here.

Adrenochrome camps and documentation. Crimes against humanity.

Watch 2000 MULES that documents the 2020 election fraud.

The Ukraine and World War III. Here is the latest update and here. Watch this Russian video explaining their perspective from a biblical point of view. This may well be the beginning of the end of the cabal. While we don't know exactly what will happen in the Ukraine and other hot-spots in the world, it is likely that Biden will continue to make disastrous mistakes in response to them. Eventually those mistakes will lead to a crisis situation where people worldwide will fear that the outbreak of WWIII is inevitable (even though it's really not as Putin and Xi are working in concert with Trump and the good-guy division of the military to eliminate the cabal/Deep State.) Worse, those events will involve the already divided U.S. military. At that point, there will most likely be a showdown within the military itself — with the good guys winning. Arrests and tribunals will occur. Martial law will be declared. New elections will be scheduled. Trump will run — and win. The cleanup of the cabal will eventually be finalized. The world will then enter a new era of peace and prosperity. And the United States of America will now be conducted as the Restored Republic that it was founded as thanks to President Trump's previous and fortuitous legal actions in the world arena. Watch this revealing video (first one). Unfortunatly even our best informed white hat news journalists cannot put this information together and make sense of it. Here is when it will happen. And here.

Watch this video on Trump's behind the scenes activities that will be implemented.




SKEPTICS: I believe we have reached a point where true conservatives (defined as those who understand 9/11 truth, understand that Trump won the 2020 election by a landslide, and understand that the so-called pandemic is really a worldwide genocide) need to understand that IF the news articles presented on REAL RAW NEWS are NOT true, then Trump and the military have done NOTHING to save the country and the world. And if we believe that, then there is no hope for our survival. President Trump has continually stated that he would "drain the swamp." If this isn't draining the swamp, then what is? And don't be fooled when you see someone who has been arrested and/or executed still walking around. Most leaders have doubles or clones (and here.) Often those clones malfunction, as we see regularly in Biden and previously with Hillary Clinton. And of course, don't expect to see any of this revealed on your nightly controlled news. Or even in the other conservative news sources. Still think RRN is fake news or satire? Read this article and this one. Then ask yourself why they would even run an article like this, which the average person knows nothing about and doesn't even care about? Certainly not for your amusement. There is nothing funny about anything on this site. It's not satire. Why would we need that? That would be sick. This is not a take-off of MAD MAGAZINE. The swamp WITHIN the military needs to be drained. No other conservative news source is carrying this story. Only REAL RAW NEWS is. What better way to "inform the informed" than to cloak all news with the window dressing and disclaimer of "satire." Do you expect these reports to document and expose their exact sources, which would then be compromised? Only the truly informed will "get this." Also remember that the majority of Americans can't distinguish truth from falsehood — and voluntarily took the death shot. In the final analysis, only God can fix this. Many of the high ranking evil people of the world have already been arrested, with many tried, convicted, and hung. Their doubles or clones will eventually face a similar fate. And finally, where is Hillary Clinton? She is always outspoken in the past, but rarely says a word now. Why? Because she is dead (along with her daughter) and her clone/double is just as unreliable as Biden's. Still not convinced that there is major activity going on in Guantanamo? Read these articles and these. One last thought. Do these articles appear to be written by a man perpetrating a hoax? Mr. Baxter has done an outstanding job of of handling these obviously "leaked" stories. Stories that have obviously been approved by those in the highest of military authority. Read their About Us section. What does it say at the end? "We have included this disclaimer for our protection, on the advice on (of) legal counsel." Yes, because even their clones/doubles could still sue Mr. Baxter. Thank you, Mr. Baxter, for your sacrifice and bravery for undertaking this much needed news service. I might add that at least 4 other conservative news sites publish the RRN articles on their main page. According to the New York Times, the activities at GITMO were to go public sometime the summer of 2023. NOTE: These news sites publish REAL RAW NEWS articles here, here, here, here, here, and here. Finally, check out this article on "discernment," a subject we all stumble with throughout our lives.

Every event that has happened since before Trump decided to to run for the presidency has been anticipated. There were no surprises. And it's all under control. By factions of the military, (watch the video here and read here and here,) Trump — and God. Watch this video on the ongoing military sting operation involving Trump. Watch this video on why we need to do our part. And how we need to get right with God. Read how Trump says to get right with God. Read about Trump's Devolution. Watch what Trump has done behind the scenes.

Watch this video on Trump's behind the scenes activities that will be implemented.

Is Trump a Freemason? Absolutely not. Trump has admitted in public that he has rubbed shoulders with the elite of the world. No doubt many of them were Masons. Trump could not be "draining the swamp" if he was part of it. Don't be deceived by the adage, "they control both sides." There are some good people in the world.

Watch this video of a special forces military person talking about his encounter with Trump and JFK, Jr. in the Pentagon (yes, that JFK, Jr., the one who supposedly died in a plane crash.)

Watch the videos above on Trump's first (State of the Union) speech since leaving the White House. Read this latest Trump return update. He's even holding cabinet meetings in New Jersey.

Watch this video on Trump's behind the scenes activities that will be implemented.

Biden is still using the fake White House in Culver City, California, Castle Rock Studio and/or the Tyler Perry Georgia location.

The 2020 election is still believed the greatest landslide victory in U.S. history — for Trump. The corruption even includes murder of those investigating the election fraud. The Arizona Senate investigation is now complete. Sort of. They correctly label it as "incomplete," as Mariposa County voting officials refused the Arizona Senate auditors access to all computers and voting equipment. The Dominion tabulation machines in other locations have been proven to automatically swap votes to Biden. Massive computer deletions were discovered to have taken place the day before the Arizona audit started. Worse, all computer systems were easily accessible by election personnel and by anyone outside of the building. All reports can be found here and here is the letter to the Attorney General... The real count indicates the Trump landslide is real. The entire Arizona election needs to be decertified. But this issue will probably have to be decided by the military who are sworn to protect us against all enemies, both foreign and domestic. God help us.

Since the election was stolen through the corrupt voting process and condoned by the corrupt courts who refused to even look at the evidence, Trump is still technically the President (called devolution, the continuity of government and here) — and is recognized by the military as such. Trump still has the nuclear codes and is guarded by the Delta Force. Biden has been denied entry into the White House, the Pentagon, and Air Force One.

The original plan was for the military to announce over the Emergency Broadcast System that new elections would be held shortly. Trump would easily win again, especially after the world has had a chance to experience the Biden administration in action. All Biden executive actions will be reversed. This was all planned well in advance of the 2020 election.

Many think we are in the prophesied "end times." We are not even close as other end-time events are not even on the horizon. However, the following linked articles provide a lot of useful information about what is going on right now and what is to come shortly:

Current Events and the End Times - Marilyn Williams

What's Really Going On 2 video with latest updates.

Fall Cabal video

Q Plan (coincides with other reported intel.)

Special forces rescued hundreds of caged children and adults imprisoned for years in the underground tunnels connecting the White House to the Capitol building.

List of indictments, arrests and executions and here and here and here. Tribunal updates here and here.

Read about clones here and here and here and here.

Read about child trafficking, abuse and sacrifice. It's worse than you think. Here and here and here.

Trump is the President of the Restored Republic of the United States of America. He has full support of the (good guy/white hat) upper echelon of the military power. Biden is only president of the now legally defunct CORPORATE United States (and here) and has never been in the Washington, D.C., White House since the 2020 election. He uses Tyler Perry's Georgia duplicate White House in Georgia.

Where does Trump stand on mandatory vaccinations? He has stated that the Federal Government would never make them mandatory. See the meme to the right to see what he personally thinks of vaccinations. And as the continuing Commander in Chief of the constitutional United States of America, he has never issued or condoned any mandatory vaccination order or directive for the military. This begs the question as to whether the present mandatory vaccination order is in fact a "lawful order" - or is it treason? Trump's occassional comments concerning the shot has left many Trump supporters confused. But mind you, he also claimed to have contracted COVID. That alone should tell you everything. COVID doesn't exist. Trump cannot change his narrative until the pharma and media people are taken down under martial law. They will be tried for crimes against humaity by the military tribunals.

Biden says troops who refuse the COVID-19 shot should be dishonorably discharged. Military coronavirus vaccination deaths exceed deaths from the disease itself.

For those presently in the military and are under orders to submit to the CV-19 shot, you might want to consider the following arguments. It might be against your religious beliefs to poison your own body (or anyone else's) with a debilitating, deadly experimental gene therapy injection that is contagious and is technically and legally mislabeled as a vaccine. It is in trial phase only and has not been proven to be safe or effective. Nowhere in DoD Instruction 6205.02 are the words "experimental gene therapy" found. The definition of a vaccine on pages 18/19 is, "Vaccination: The administration of a vaccine to an individual for inducing immunity." And Vaccine: "A preparation that contains one or more components of a biological agent or toxin and induces a protective immune response against that agent when administered to an individual." Watch this video from many military personnel. Unvaxxed military personnel are now being fired. Watch this video on immoral orders, vaccinations, and a divided military.

The military's argument that you may have previously accepted vaccinations, therefore it is NOT against your religious beliefs is bogus. You are free to change your religious beliefs at any time. The Bible calls it growing in grace and knowledge. The dangers of all vaccines previously administered are documented here.

What does Trump's doctor say about mandatory vaccinations? 90% will die. FDA approval is meaningless and they do not actually test the products themselves. Only the non-available Pfizer Comirnaty vaccine has been approved. And no one knows what its side-affects are.

This technicality in correctly naming the (nonexistent) vaccine should be a major legal issue. There is NO real vaccine for the alleged COVID-19 virus, yet all military orders call for military personnel to take a "vaccine," not to take an experimental gene therapy experiment designed to end in 2023.

If you do not have an outside civilian military attorney in place by now, the chances of you winning a vaccination exemption are slim to none. And you need one that will address ALL of the issues presented on this page. Most attorney's are NOT familiar with these issues. Here is an Internet search.

The issue of the vaccine-induced graphene oxide/spike protein contagion has not been addressed by military or civilian health authorities and is a serious problem. Other serious side-affects are also an issue.

The order is unlawful and is a result of the 2020 Chinese-backed-Democratic-party treasonous election fraud resulting in Biden becoming the unlawful Commander in Chief, dividing the loyalty of U.S. military command structure (upper echelon vs. lower echelon. See #20, above.) The Generals supporting the vaccine mandate order are probably the same ones responsible for the Afghanistan debacle, too. The military is being decimated.

It is also unlawul as it violates the Nuremberg Code and Federal Law.

There is no proof that the vaccine prevents any disease. 74-85% of the people presently in the hospital with the so-called COVID-19 (or the imaginary variant) were in fact previously vaccinated.

There is no proof that the experimental gene therapy is safe. Animals used in the trials have all died. VAERS statistics show extremely high side effects and deaths based on only a 1% reporting rate. Add two zeros after each number for a projected 100% reporting statistic and you get over one million dead just from the shots alone. Vaccines are not advertised on TV because regulations require full disclosure of all side effects, including death.

There is no liability incurred by the vaccine companies. And if any service member becomes injured or incapacitated, they will be discharged with no compensation. If one dies, there will also be no additional compensation to one's family.

A massive lawsuit has been filed against the Federal Government concerning all of these issues (watch the video.)

Big-pharma vaccine manufacturers are run by convicted felons.

There is no proof that the so-called "coronavirus" even exists, as recently proven in a court of law in Alberta, Canada, and in a court in Spain. Dozens of scientists have written papers on this subject, and the CDC admits it cannot isolate the virus (actual statement on PDF page 41, printed page 40) or any other disease-causing virus for that matter.

The PCR test, the backbone of the pandemic, has been declared flawed. There is no other test for any virus or variant.

Lieutenant Colonel Theresa Long, MD, MPH, FS blows the whistle on the entire vaccination scandal.

The Commander of the Marines has stated that they will resist the mandatory vaccine.

CDR J.H. Furman warns, "The forced vaccination of all military personnel with the present COVID-19 vaccines may compromise U.S. national security due to the unknown extent of serious vaccine complications." And Here.

General Michael Flynn speaks out on all subjects, including the phantom pandemic.

Active duty Marine Officer offers legal advice on unlawful vaccine order. Help with the legal fight here.

It is possible that those wrongfully discharged for failure to vaccinate might be reinstated by President Trump once he (soon) returns.

Is the vaccine order treasonous? Who are these Generals? Is this biological warfare against our own troops?

More information on the Coronavirus can be found here.

Religious exemption information is here and America's Frontline Doctors exemptions and Religious Accomodation Guide and Right to Religious Accomodation and Case Law Review. Facebook Religious Members Seeking Legal

"Getting the vaccine will cause your death." Dr. Sean Brooks, PHD, Oxford, 48 publications, 23 books.

If you do get the shot, only God and possibly some of these detox procedures might help you survive.

This pandemic is a deliberate genocide.

Dr. Zelenko (Trump's doctor) speaks to a Rabbinical court in Jerusalem about the genocide.

Are truck shutdown protests going to solve a decades old cabal problem? Do you think the powers-to-be are afraid of the people? Or are they afraid of the evil cabal that controls them? There will be no more publicity on the shutdown event than what is presently reported on mass street demonstrations around the world.

Asking for accountibility for Afghanistan military failures will get you relieved of duty. Afghanistan Millitary Equipment Left for Taliban. Read about Lt. Colonel Scheller who is in the brig right now because he spoke out about the event.

However, there may well be another side (alliance vs cabal) to the entire Afghan situation, involving the Taliban and their enemy, ISIS.

It's ok to shoot Americans who do not obey martial law.

And now General Mark Milley, chairman of the Joint Chiefs of Staff, may have commited treason by agreeing to warn China of any impending military action, seizing control of our nuclear arsenal even though he is not in the chain of command, and demanding officers submit to his authority. He clearly is backing Biden, the Democrats — and our sworn enemy, communist China (who still wants to take us over.)

The truth about Q. And video here.

The truth about what has been going on behind the scenes in the Ukraine.
| | |
| --- | --- |
| Our Future Under Trump | Our Future Under Biden-Harris |
| | |
Actually, the pandemic is all about the Bill Gates/deep state/cabal proclaimed major depopulation program involving the present poisonous and contagious coronavirus vaccine combined with 5G radiation poisoning that interacts with the vaccine's graphene oxide.
Worse, 5G microwave transmission is weaponized and has been used by the military and is easily used against all of us. The power output, frequency, modulation, and radiation direction are all easily remote controlled. At 60 Ghz it reverses the oxygen in the air, causing the misdiagnosed pneumonia in patients who are also misdiagnosed with COVID, when all they really have is the yearly self-generated flu that kills thousands of unhealthy people yearly.
What most people in the anti-vaccination community don't realize is that not only is the so-called coronavirus nonexistent, but ALL disease-causing viruses are also nonexistent. The entire disease/virus/germ theory is based on Louis Pasteur's fraudulent research. We should be laughing at the coronavirus, not cowering in fear behind carbon dioxide/bacteria masks.
Even the leading doctors within the pandemic-exposing community do not understand this principle and continue to acknowledge the perceived legitimacy of the disease causing virus theory while taking issue with only the death-causing hospital treatments, masking, and the phantom statistics of the coronavirus victims propagandized in the nightly news.
Masks are for degradation, compliance, carbon dioxide and bacteria poisoning, and are a diversion from the reality of our impending deaths. They are not to prevent the spread of a phantom virus. Yet, everyone obediently wears them to the detriment of their own health when so ordered.
The worst is yet to come. Two out of three in the USA are expected to eventually die from the vaccinations by 2025.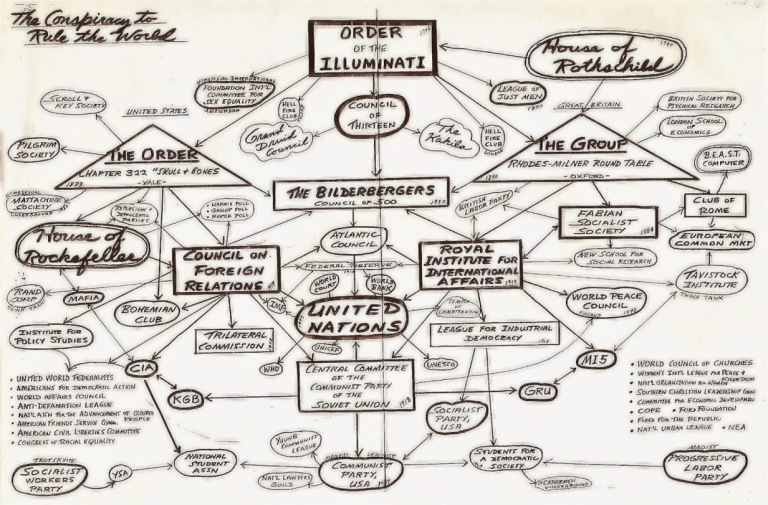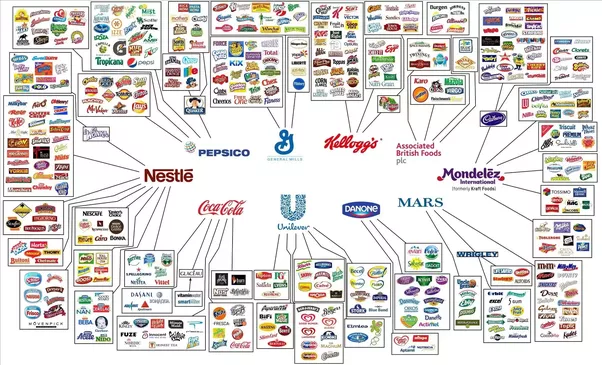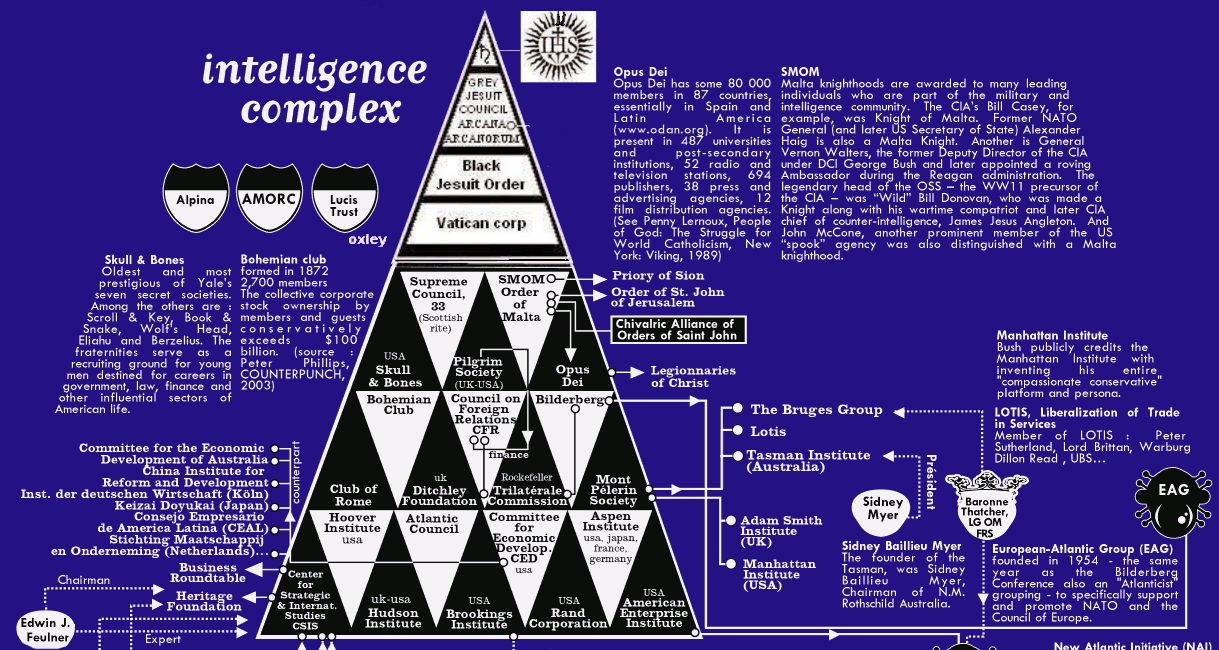 ________________________________

The name "Illuminati" is unfamiliar to most people and is only taught in a few schools of higher education around the world (most notably, Georgetown University). Yet, the people comprising the Illuminati are in reality the most powerful people in the world. They basically rule most of the "free world" and the "communist world" from behind the scenes — and they do it by God's authority.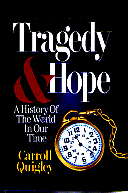 The Illuminati is the generic term for a close knit group of bloodline families (an effective plutocracy) who use their power and influence to pursue their ultimate goal of a one-world government (aka, the Deep State, the New World Order or NWO). They have a plan for the world — one that denies humanity, rejects God, destroys rights, erodes constitutions, collapses currencies, dumbs down our children, and creates diseases and other horrors to depopulate our planet while getting fat and wealthy off of each of us. And they have been in power almost since the beginning of time. Most people are unaware of their existence. Read this primer on the Illuminati Family Bloodlines and this one on the 10 Dark Secrets of the Rothschilds.
The Wettin World Governing Council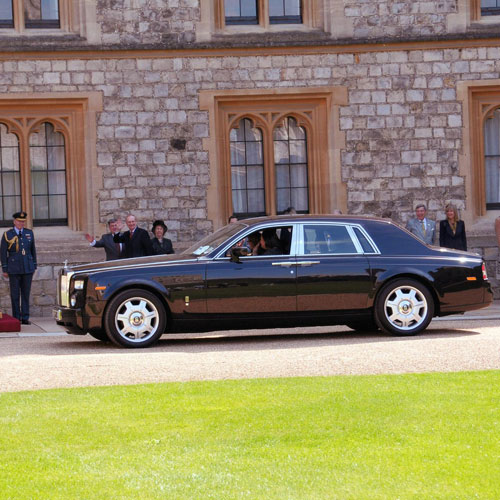 The year 2020 proved to be a very interesting year. A phantom pandemic, the worldwide reduction of freedoms, the rollout of the deadly 5G telcom system, a corrupt U.S. election — and the viral disclosure of the Wettin World Governing Council, headed by the colorful and intriguing Somerset Belenoff. These links describe their organization and history:
A David Icke website opposing view is here. Note that David Icke's genealogy goes right back to the ruling class families. And he teaches that everything in life is really a "hologram," and has no respect for the Bible or God.
Another whistle blower is George W. Bailey who presents interesting documentation. I would counter his assessment with, "If not the WGC, then who is calling the shots?"
Note that most Illuminati researchers have little-to-no knowledge of the Bible, nor any fear of God. Nor do they understand that it is God who ultimately selects our world leaders. Also here and here. Also note that most researchers have little-to-no knowledge of the subject of cloning.
And note that the official history of British/European royalty is often highly distorted. Therefore, there is no positive confirmation on most of the claims pertaining to Somerset Belenoff. But on the other hand, why would there need to be if she really is who she says she is? She would have no need to prove herself to the average person, only to those in high places.
In Somerset Belenoff's "Glamis Calling" posts she comes off as a compassionate, God fearing, almost angelic person. We hope that her words are indeed sincere.
This is a clip from a Glamis Calling post: "In the coming weeks, there will be an update on the Glamis Calling blog to address some of the recurring questions that have been posed. In the meantime, I'd like to take the opportunity to point out that "World Governing Council" doesn't equal "Satanic Council." Satan is not viewed as an important figure by the WGC, rather he is viewed as a liar, a grifter and as a demonic entity that is not redeemable. He would certainly not be allowed on any council chaired by SB."
[So, it appears that the World Governing Council is saying that they are the ancient bloodlines and they ask "Who are the real nobility, who share a sacred bond both spiritual and physical? And who are the pretend-elite?"]
Continuing:
"We suggest that those who rule by larceny, fear, manipulation and propaganda (entertainment, academia and a news sector that plays only one tune) are the pretenders and those who seek the freedom of transparent self-governance are engaged in a sacred, noble cause. Thus the self-appointed elite are interlopers."
There may well be other branches of the Illuminati that are directly under the leadership of Satan. Watch this video. The Wettin World Governing Council may well be a 14th Illuminati family bloodline, similar to the previous 13 that is revealed by Fritz Springmeier's many writings. The WGC difference would appear to be their claimed rejection of Satan.
The important issue is whether there is a small but powerful business-like organizational structure that governs all or part of all Illuminati activity worldwide. One that supercedes all of the larger traditional organizations historically known to all conspiracy researchers.
This newly discovered World Governing Council may well be a "missing link" that Illuminati researchers have never been able to see or understand because of their own lack of biblical knowledge and lack of knowledge of Satan the Devil.
Interestingly enough, two WGC staff members have Linkedin acounts mentioning their employment with the World Governing Council. They are linked above.
Somerset Belenoff claims that the WGC does not control the USA. And that she cannot interfere with our political situation here according to the rules of the WGC that she herself put in place. She claims that it is because of a shared heritage that the USA is purposely isolated from WGC control and assistance. But that may not preclude working together for the common good when mutually agreed upon.
Is there an ongoing mutual war with the (rogue) Soros/Clinton/Obama/Bush/Chinese "cabal"? Was the WGC behind Trump's unprecedented presidential win in 2016? Or was the white hat military involved, as some have speculated. And this is why there has been such incredible opposition to Trump from congress, the press, and the cabal. Hence, the vicious attacks and even assasination attempts on him and his wife. Only God knows.
Is it possible that the relatively new term, "Deep State," doesn't really refer to the Illuminati or to the World Governing Council, but instead refers to some in the Lower Chamber Soros/Clinton/Obama/Bush/Chinese cabal? Groups or persons associated with this satanic cabal may be the real Deep State that is occasionally referred to in news reports or commentaries. And they appear to be at odds with the traditional European Illuminati/WGC Upper Chamber, along with the constitutional (republic) of the United States of America.
This cabal would also include most of congress, most of the judicial and law enforcement, and most of the military-industrial complex. And their activities would also include drug running, pedophilia, child trafficking, and other nefarious satanic activities too horrific to even mention.
This unseen war may well explain why everything is at a standstill right now, as the patriotic elements of the U.S. military secretly make their promised chess-board moves. Only God knows what is really happening, as His will is to be done. Either this will be the beginning of a new glorious era for mankind — or the beginning of worldwide punishment almost similar in magnitude to the great flood of Noah.
The Bible talks about the rulers of the darkness of this world, and of spiritual wickedness in high places. These are subjects certainly pertinent to our time right now. Ephesians 6:10-12 explains these matters in detail.
Most researchers have stated that the Belenoff/WGC scenario is a hoax. If so, what would be the objective? Only a relatively small percentage of people have ever read about her or the WGC. And most who did do not take either seriously anyway. So why would someone spend a lot of time and money to spread this alleged disinformation? To fool a handful of people, less than 1% of the conspiracy-minded population?
And if the world power structure is not the way she decsribes it, just how is it really set up. The typical knee-jerk reaction to that question is, "the 13 bloodline families run the world." Really? How do they do it. By letting the mysterious "Pindar" call the shots on a daily basis? The fact is that most Illuminati researchers have never really thought this whole thing out to its logical conclusion.
And to cap it all off, because the WGC does not have a public street address and phone number listed (as does the semi-secret Illuminati Trilateral Commision, the Council of Foreign Relations, and other such long established Illuminati groups,) it therefore is perceived to not exist. The key here would be that this is not just another semi-secret organization. If it is real, it would by nature have to be the most secretive organization in the world.
Regarding the mysterious Q-drops that are always pro-Trump in nature, Trump always acknowledged the Q fans who follow those messages at his rallies. Considered by conspiracy researchers to be a military intelligence/NSA operation, the "Qanon" (Q) drop notice below would appear to indicate a U.S. military relationship with the World Governing Council.

A post made on the Glamis Calling website on October 27, 2017, proclaims, "Begin posting and expect major impact. All shall awaken!" A giant "Q" appeared under the text. The next day, the first Q drop appeared online (on another obscure website.)
Cryptic messages found on Glamis Calling posts, such as, "For more information, contact Luxembourg Cathedral on Node 9 of Forgotten Frequency," would appear to be code for secure worldwide satellite phone communications directly to the WGC by approved Illuminati members.
Regarding the arrests of many of the 13 Illuminati families mentioned in Marilyn Williams' site above, it is unclear how many of them were possibly from the WGC Upper Chamber or from the Lower Chamber (if they are associated at all.) Also note the Somerset Belenoff has personally eliminated many from the families who were guilty of treason against her. Plus, there are supposedly many other families above the 13 that we usually hear about.
And in regards to the Nesara/Gesara announcement that was to be made on September 11, 2001, be aware that this date is also the date of the birth of Jesus in 3 B.C.E. The Nesara/Gesara program will undoubtedly be the beginning of the creation of the end-time "Golden Age" prophesied in the Bible. See here, too.
UPDATE: According to Gene Decode, Somerset Belenoff and her 2 daughters were eliminated in the fall of 2020. We have no confirmation on this alleged event. According to WGC information, Belenoff was on good terms with President Trump, and the WGC claims credit for the initiation of broadcasting the "Q" phenomena (along with others.) We have written to Gene Decode twice about this and have been promised a reply. None has ever been provided.
In any event, God remains in complete control over the outcome of our present pandemic and political crisis. It was God who created Satan to be evil and to rule over the earth. And it was God who unexpectedly put President Trump in power in the first place.
Current Structure of the World Governing Council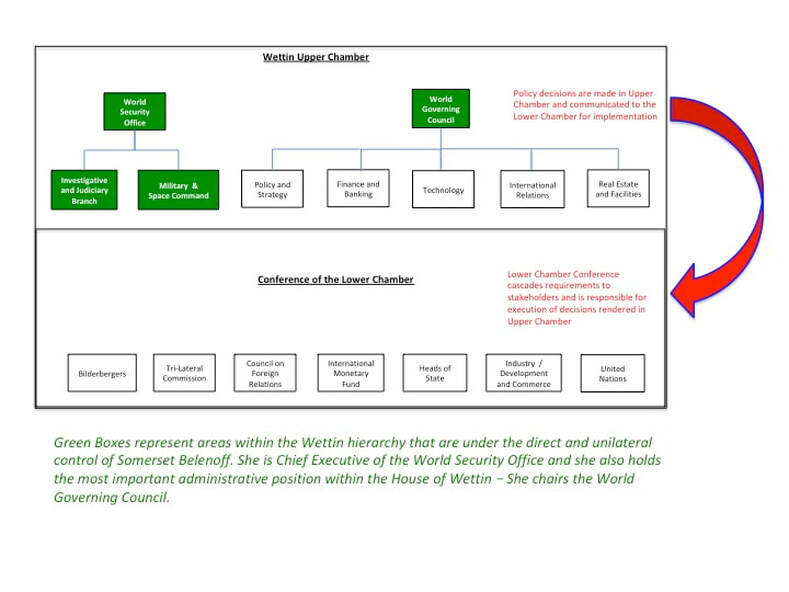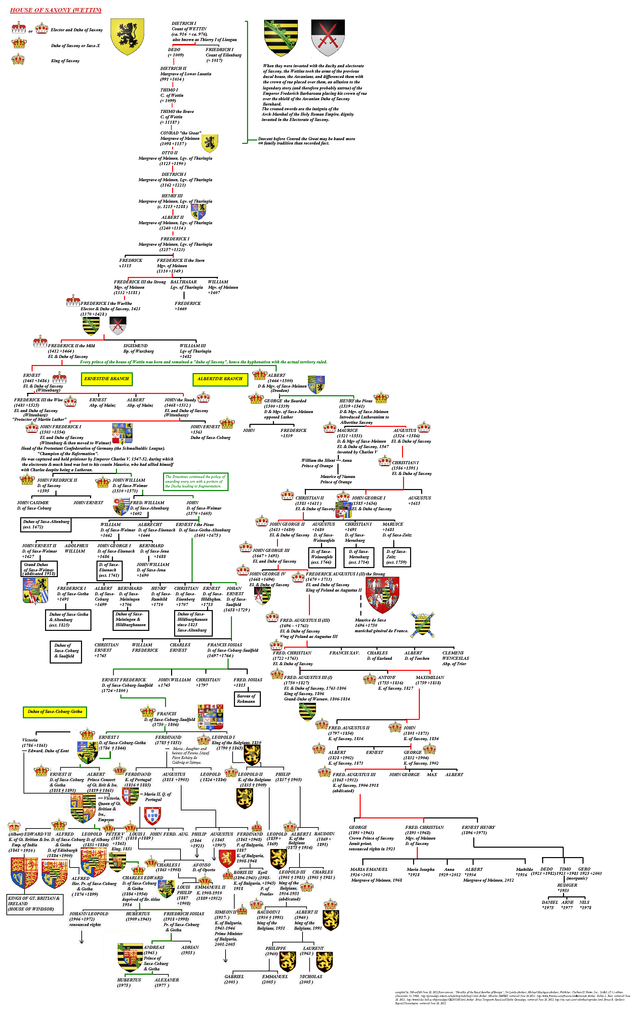 Ken N.
12/19/2020
_______________________________________________
We recommend these websites for a quick, condensed overview of the Illuminati:
Rothschilds Caught Rigging the U.S. Presidential Election
Bush-Clinton-Obama-Soros Cabal
Judge Dale - How the country was really founded and why the courts are corrupt.
International Pedophile Ring Protected by Police and Inteligence Agencies.
The Whore of Babylon describes the Illuminati, pedophilia, banking, and a whole host of other subjects.
35 Things the Ruling Cabal Does Not Want You to Know
Jeff Rense presents many good articles on many different topics — on a daily basis.
Miles Mathis brings an entirely new outlook into conspiracy subjects. He may well be right, especially on the JFK assassination.
For those who would rather watch A TV series on this subject, we recommend America's Book of Secrets.
The YouTube documentary, JFK to 911 is extremely good.
Out of the Shadows is the latest video documenting what is presently going on in the media and Hollywood.
Pedophilia & Empire: Satan, Sodomy & the Deep State by Joachim Hagopian
Child Abductions - Stored underground.
RichPlanet.net - Excellent videos.
Deep State Mapping Project (Graphic charts outling the various aspects of the Deep State and the pandemic.)
Bipartisan Washington Insiders Reveal Their Plan for Chaos if Trump Wins the Election
Possible Western States Secession from the U.S.
Prepping for the Possible Coming Civil War
The Deep State Mapping Project
The Blood of King Yeshua (Illuminati bloodlines of our political leaders and influencers)
__________________________________
There are also many other books, videos and websites that give more substantial documentation of the Illuminati. The online videos, Invisible Empire and End of Liberty, are highly recommended for a complete overview. The History Channel's Secret Societies video also does a good job of documentation. We also recommend watching the Alex Jones other online video, Terror Storm, concerning "false flag" operations worldwide. And, of course, we recommend our own articles, The Bottom Line, along with it's new companion article, God's Illuminati and our newest article, The Seven Levels of Understanding the Conspiracy. Also watch Brainwashed America.
(New World Order)
Our objective here is to simply provide an education to people on the Illuminati's existence, history, and tactics... and not to encourage or initiate any kind of action against them or any rogue cabals. God is in control and will deal with them in His own good time. Events happening right now will eventually transform into God-ordained end-time events.
God will take care of the satanic Illuminati family members as He sees fit. They may be instrumental (directly or indirectly) in producing the prophesied antichrist in the future end times.
Be aware that there is no one news source (below) that has complete and correct knowledge on all different subjects. They all have bits and pieces of information that they try to put together in order to construct an interesting presentation. Unfortunately even our best informed white hat news journalists cannot put this information together and make sense of it.
So, what would be the criteria for an encompassing understanding of world events
? I would suggest a basic knowledge of the following subjects:
Actual military experience and knowledge, as Derek Johnson has presented.

Independent biblically based theology, end-time scenarios, Satan, etc.

Conspiracies, Illuminati, New World Order, cabals, etc.

Devolution, martial law, military sting, military arrests, tribunals, executions, Gitmo, etc.

Human cloning, doubles, stand-ins, CGI, etc.

Major health issues and their natural treatments, phantom viruses, vaccine poisoning, 5G radiation dangers, detoxification, etc.

Child abductions, pedophilia, slavery, sex trafficking, satanic sacrifices, etc.

Esoteric sciences, cloaking, holograms, HAARP weather control, stargates, etc.

DUMBS (Deep Underground Military Bases) and worldwide connecting tunnels, high speed maglev trains, etc.

U.S. Space Force, anti-gravity, free-energy devices, off-planet colonies, aliens, etc.

Revisionist history, 9/11 truth, etc.

NESARA/GESARA (prosperity,) the Golden Age, etc. And here, too.
O
f the 100-plus news sources listed below that I have investigated and listed below, there are none really seem to have their finger on what is really happening behind the scenes. Many claim to have "inside" sources, but then claim to have to refrain from telling all they know lest those secret sources become compromised. The net result is simply endless speculation on what event may come next and where we are going (which may or may not be true.) And to add fuel to the fire, most commentators seem to have some product to sell or some "insiders group" to join. Many of these are highly questionable, which in turn casts doubt on the credibility of their main message. Welcome to the human race.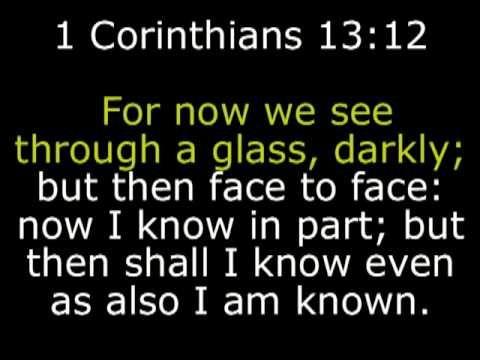 There is one person who is on top of what is going on, however. That would be God. He knows what is happening and controls the universe. And He is the one who puts the world leaders into power. Read the PANDEMIC REPENTANCE page for more information on what we should be doing during these turbulent times.
Note, too, that the information on these sites will not be found on the evening TV news, radio broadcasts, nor in any "controlled press". Ultimately, the FCC is the gatekeeper, threatening any public TV or radio station with their license removal if they dare say anything that is politically incorrect (like 9/11 truth, etc).
The Internet appears to be the last bastion of unregulated freedom, though most search engines are now voluntarily censoring what they think you should find. I use and recommend ecosia.org for all controversial subjects.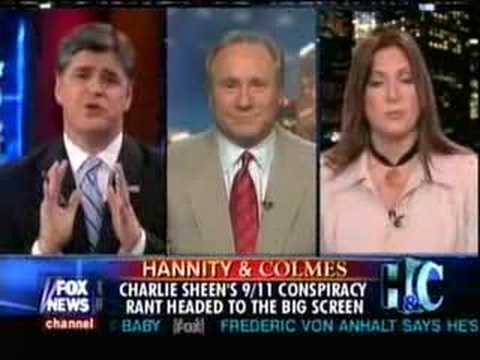 NOTICE: FOX NEWS previously was NOT listed. This was not a mistake. Previously, they have not told the whole truth any more than the other main stream media (MSM) sources. When did they ever tell the truth about 9/11? Never. However, FOX NEWS is now airing their programming on YouTube. And they are sometimes starting to tell some real truth. So, they are now conditionally recommended. However, they may still tow the party line when it comes to the Ukraine and to the possibility of WWIII. Now they do not want you to watch 2000 MULES about the stolen 2020 U.S. election. So, they flip flop and straddle the fence still.
*Indicates reporting of President Trump's February 28th CPAC (State of the Union) speech, of which only 9 list it as important news. Most conservative news sources ignored it completely, indicating that they have no clue what is going on with Trump and the military.
This FOX NEWS interview with Kid Rock (at the beginning of the video) provides a good picture of what Trump is really like in private.
The Best Daily News Sources
Note that none of the video commentators below (except for the first one) have their finger on what is going on behind the scenes and are just speculating at best. The recent Brunson/SCOTUS debacle proves that none of these people have the answers. Only God does. The popular and humble commentator known as "SG Anon" is the only one who has issued an appology.
The below sites are not listed in any particular order, except for the first one, which I highly recommend.
Real Raw News Read Updates at the top of this page to understand why this controversial page is true. These news articles are provided by the military White Hats and is really the only site one needs to visit.

Nothing in our world is going to change until all of the evil people are removed — and that is what the military White Hats have been tasked with — be it God's will.

Top 50 Articles - Before It's News The BIN site was founded in 2008 by dot com investor and Falun Gong practitioner Chris Kitze. Note that the link descriptions are often not even close to what is actually on the videos. Few of the commentators they link seem to have anything worthwile to say, and none of them have any true "inside" contacts. Ironically, BIN has gone out of their way to dismiss the Real Raw News site as fake, which in reality is the only true news based on legitimate inside information.

Some commentators worth listening to in the past have been: SG, Charlie Ward, Simon Parkes, and Dr. Robert O. Young (click on their names for a list of their BIN videos. Also, Derek Johnson. Look for his articles and videos here and here and here and here and here.

Derek explains what is going on from a military law perspective. UPDATE: The recent Brunson/SCOTUS debacle proves that none of these people have the answers. Only God does. The popular and humble commentator known as "SG Anon" is the only one who has issued an appology for the Brunson/SCOTUS debacle. Juan O' Savin still thinks something might happen with SCOTUS. He makes no appology, despite being a main proponent.

The Digital Soldier Press Reproduces Real Raw News articles and a few other sources.

Conspiracy Daily Update - Indictments, arrests, and executions and JFK, Jr. and Princess Diana. Sensational news that can be assumed to be covertly controlled by MI5/6 and the cabal/deep state, but occassionally prints nuggets of truth. for the

Gitmo arrest lists

(which are NOT verified.)

Brainwashed America Documentary on why no one is getting it
Brand New Tube Uncensored videos
Brighteon
Videos - Mike Adams and others. Devolution. Note that Mike Adams does not support Trump and the military sting operation (devolution) (nor does he have any apparent knowledge of it, preferring to believe that the forces of evil are controlling both sides.) He promotes a complete end-time worst case scenario, ignoring God and the Bible. He admits that his knowledge of the Bible is minimal. His understanding of the Illuminati was marginal even before the pandemic started. His latest prediction is for total chaos and poverty in the U.S.